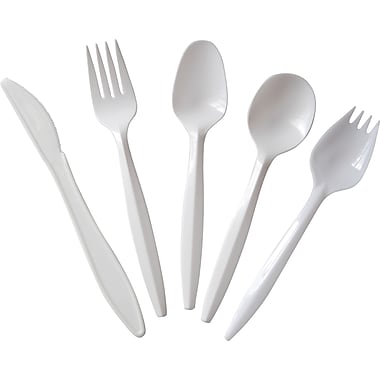 How many of you have used plastic eating utensils? If you have ever eaten food while camping or if you have ever eaten a meal at school, or even a large event, chances are you have used plastic cutlery. Plastic cutlery is used often because it is incredibly cheap and doesn't require washing. These utensils are also very light weight which makes them attractive to most companies. What if there was a way to replace all of this extra plastic with something just as efficient and useful? Well a company out of India is here to make that happen.
Bakeys is the exciting new company that is looking to change the world, replacing one oil based product at a time. According to their website, "There are no preservatives, chemicals, additives, colouring agents, raising agents, fat, trans fat, artificial chemical nutrition or animal ingredients, milk or milk products. It is 100% Vegan, vegetarian and is purely Halal. It is baked at high temperature to make it crisp, hard and moisture free." Bakey's is also currently working on a recipe to make their cutlery gluten free. Bakey's edible cutlery currently comes in three flavors, savory, sweet and plain.
This a very easy and inexpensive way that you can make a positive impact on our environment. To give you a better understanding of the Bakeys company and the incredible individuals behind it, here is an informational video on their amazing story.